Flange Corrugated Marine Expansion Joints
Shipbuilding Industry Expansion Joints


Our Company adopts advanced technology and state of the art to manufacture all kinds of Metal Expansion Joints for Ship Marine. This kinds of Metal Expansion Joints are mainly for Ship Marine Diesel Engine. And Our Company had gained lots of Classification Society Certifications which shows the quality of our expansion joints. Including CCS, ABS, Lloyd's Register (LR), KR and RINA, BV and GL etc. many Classification Society Certifications, BV and GL are one of supplier of metal bellows expansion joints used in China.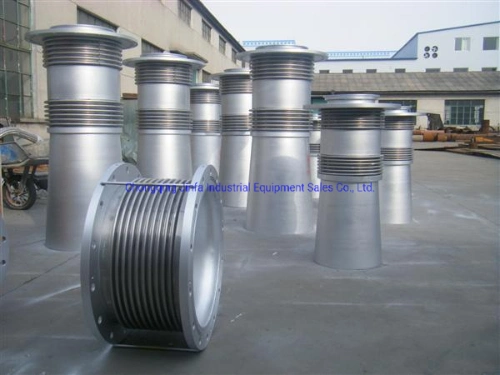 Technical Characteristic Sheet:

| | |
| --- | --- |
| Max Pressure | 5bar |
| Test Pressure | 7.5bar |
| Max Temperature | 800ºC |
| Cycle Life | Above 5000Times |
| Flow Velocity | 300m/sec |



Diesel Engine Exhaust System


Main Matching Engine Type of the expansion joints:

| | | | | |
| --- | --- | --- | --- | --- |
| 5S50MC | 5S50ME | 5S60MC | 6G50ME | 6S40ME |
| 6S42MC | 6S46MC | 6S46ME | 6S50MC | 6S50ME |
| 6S60MC | 6S60ME | 6S70ME | 7K98ME | 7S50ME |
| 7S60MC | 7S80MC | 8K90MCC | 7RTflex58T-B | 7RTA72UB |
| 7RTA62U | 7RT-flex50 | 6RT72U | 6RTA68TB | 6RTA52U |

Note: If matching for above marine engine type, the stock are available which can ensure the quick deliveries.


Offshore Industry:

With technology innovation and competent design and engineering capabilities, we offer our bellows expansion joints on the basis of viable, cost-effective and highly adaptable solutions for newbuilds and upgraded offshore units.

The characteristic of our Metal Expansion Joints for Ship Marine:

High Temperature Resistance; Seawater Resistance; Chemical Resistance; High Flexible;
High Cycle Life; Tight Construction and Reliable Seal.

·Due to the time is precious to the ship and vessel, so to use a Metal Expansion Joints with tight construction, good sealing quality and easy to install onto the gas pipe, diesel engine vent hole and inlet/outlet of the pump whose medium is steam, water and oil as a compensative element is necessary.


·Metal Expansion Joints for Ship Marine should satisfy with three requirements:

1,Movement change caused by Expansion and Contraction, Mechanical Vibration and the Special Movement Change caused by hull deformation which influenced by the storm.
2,High Temperature Resistance, Seawater Resistance.
3, Ensure the safety of the sailing, the expansion joints must have a high cycle life .
Position which the expansion joints applied :
Pipeline of the steam,
Water and oil ;
Exhaust Pipeline ;
Exhaust duct of the Diesel Engine;
Inlet/Outlet of the pump

Standards:

•GB1153Metal Expansion Joints,used for Piping of Seawater, ballast, Fire Fighting, Oil and steam.
•GB12522Stainless Steel Expansion Bellows, the piping system of pressure is not exceed 0.5Mpa and the temperature not exceed 550ºC.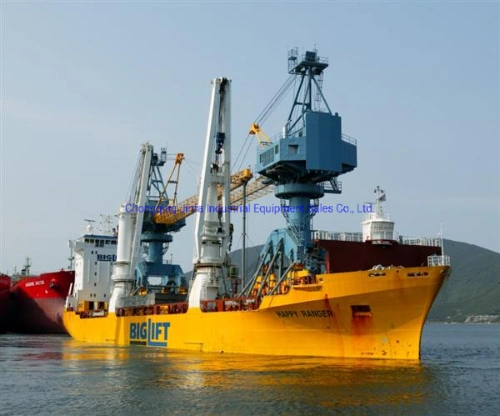 Goal:: We can recommend the most cost-effective product for any application. The engineering sales teams at our company are ready to assist you with your project!


Our Product Range:


Axial Expansion Joints
Externally Pressurized Expansion Joints
Burying expansion joints
Rubber Bellows
Marine Expansion Joint
Metallurgical Expansion Joint
Industrial Compensator